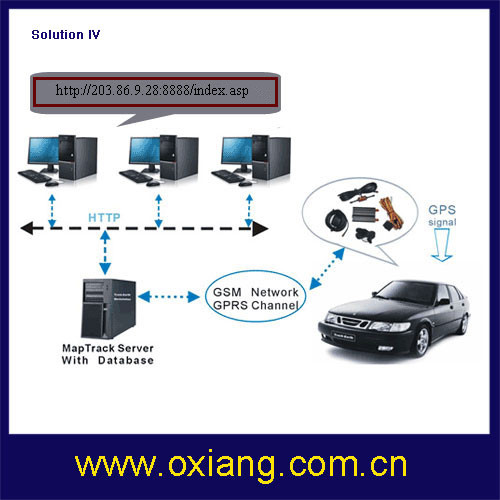 Maptrack BS Web Based GPS Vehicle Tracking Software
Brand

oxiang

Model

OX-Maptrack BS

Description

gps vehicle tracking server software,free web based gps server tracking software,gps tracking for ta...
Detail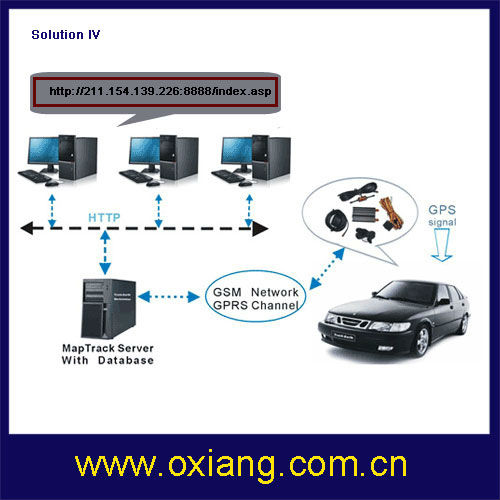 MapTrack_BS(WebServer) is a large GPS vehicle management and tracking system,based on MapXtreme,
GoogleMap, Virtual Earth, this system include server software and client software. Server software installed on
a computer(server computer) that have fixed IP, WINDOWS 2000 SERVER or above, SQL SERVER 2000 , .
NET framework. Don't need to install any software in client,only IE or FireFox,user can login into remote
server at any computer with user and password. it can real-time control and management vehicles. Is the best
choice for you.(GPRS&SMS)

User management at different levels (super-users, normal users, limited users)
Group management for vehicles
Support MapInfo, GoogleMap, VirtualEarth,51Map
real-time tracking of vehicles
Real-Time display state of hardward(ACC, door check, drive time, vehicle's battery voltage etc)
Setup setting of tracking device(track mode and alarm setup etc)
Alarm report and export
Mileage report and export
History track and data export
Remote control vehicle(listen in, fuel control,lock/unlock etc)
Sub-User management
Alarm attention
support IE, FireFox etc.

Function List:
I

II(SA)

III(SB)

IV(CS)

V(BS)

System

Tracker cell




phone

Tracker+PC+M




ODEM

Tracker+PC+




MODEM

Tracker Internet




server + client




software

Tracker Internet




sever

Application

signal car

group <50




vehicles

group 50 to




100 vehicles

group 500 to 5000

group 2000 to 8000

Locate

SMS




feedback




coordinate




s and speed

Real-time on




map

Real-time on




map

Real-time on map

Real-time on map

Map

no

GOOGLE




map/MAPINFO

GOOGLE




map/MAPINF




O

GOOGLE map

GOOGLE




map/MAPINFO

Tracking

minutes

minutes

real-time

real-time

real-time

Remote




control

cell phone

cell phone/pc

cell phone/pc

cell phone/pc

cell phone/pc

Data

SMS

SMS

SMS/GPRS

GPRS

GPRS

Listening in

Yes

Yes

Yes

Yes

Yes

Cut off

Yes

Yes

Yes

Yes

Yes

Anti-thief




Alarm

Yes

Yes

Yes

Yes

Yes

SOS

Yes

Yes

Yes

Yes

Yes

Towing

Yes

Yes

Yes

Yes

Yes

Parking Time




alert

Yes

Yes

Yes

Yes

Yes

Over speed

Yes

Yes

Yes

Yes

Yes

Power alarm

Yes

Yes

Yes

Yes

Yes

Empty /load

No

No

No

Yes

Yes

Management

No

Yes

Yes

Yes

Yes

Mileage

No

No

No

Yes

Yes

History Trace

No

No

No

Yes

Yes

GEO fence

No

No

No

Yes

Yes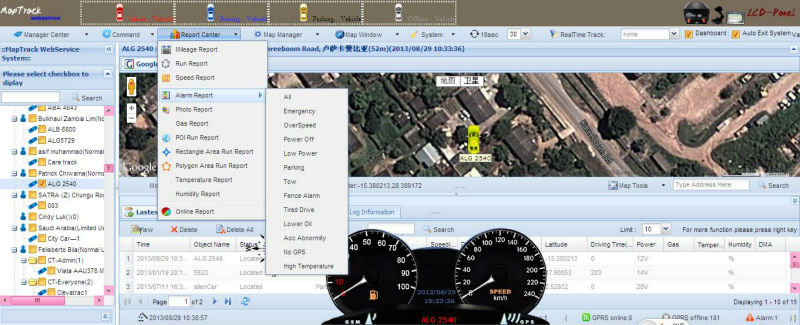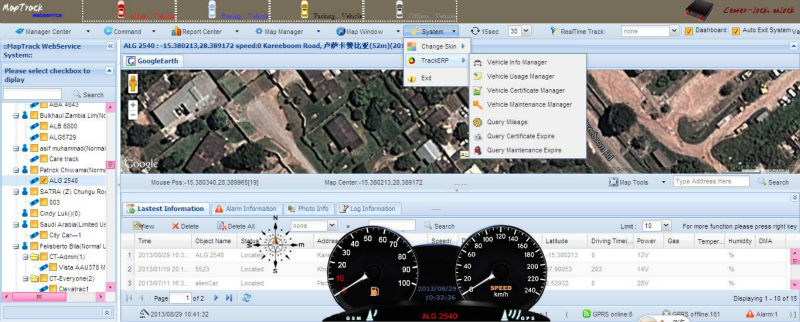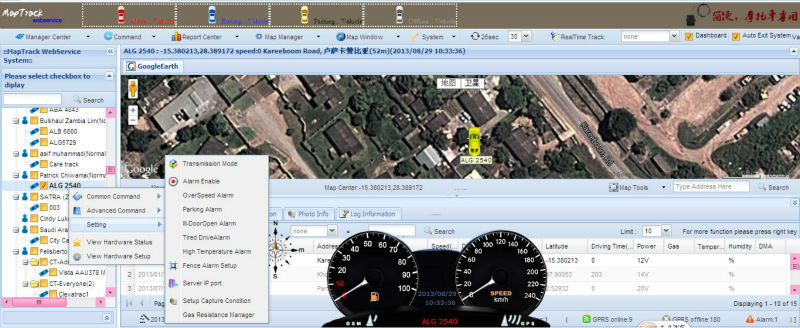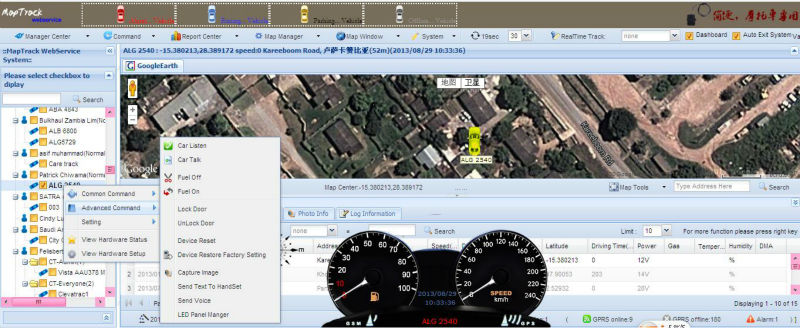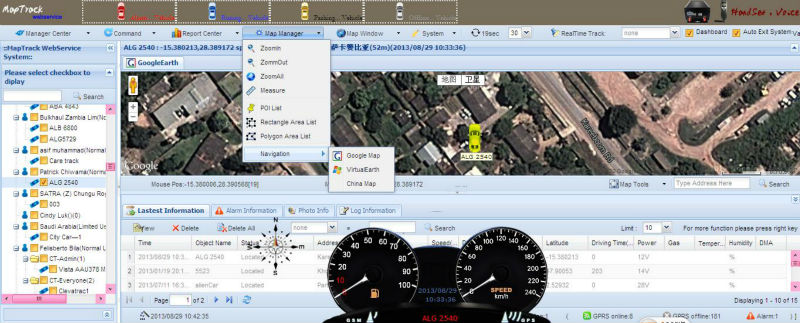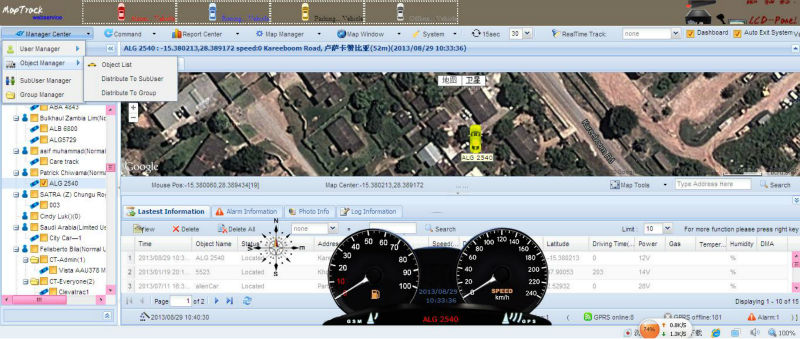 more